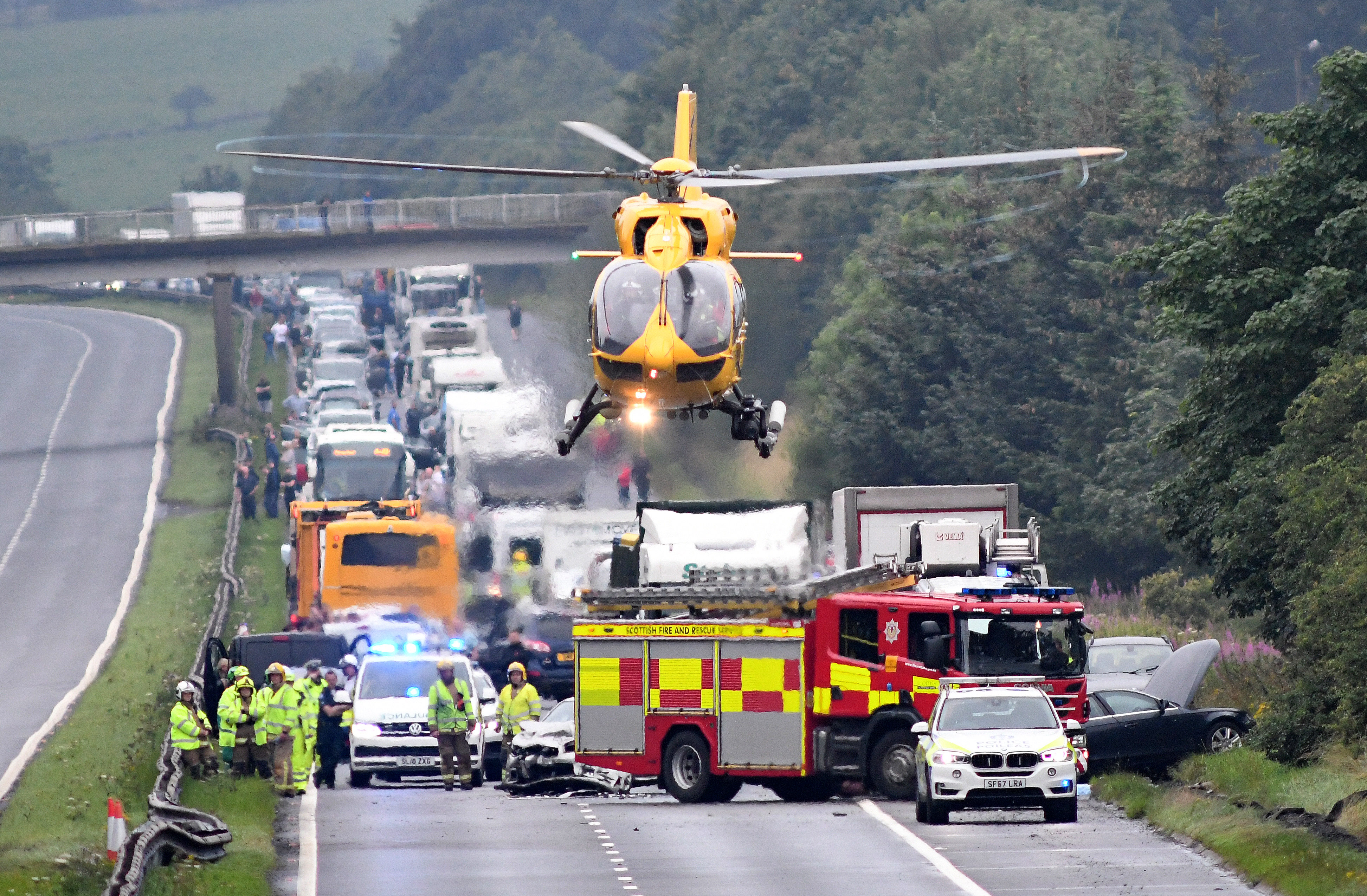 The weather could have been better. In-fact it should have been better it was July after all.
I had been sent through to East Fortune Airfield to cover the Airshow and due to the weather it was pretty much a washout.
I quickly established via the organizers that the "star" attractions were not going to be taking part in any display so I took the decision to head home.
Faced with a major RTA on the east bound carriageway I took up position on a bridge allowing me a vantage point.
As the air ambulance took off it made for a dramatic news picture and captured the scene in one image.
Unfortunately these incidents often result in loss of life and this was no exception.