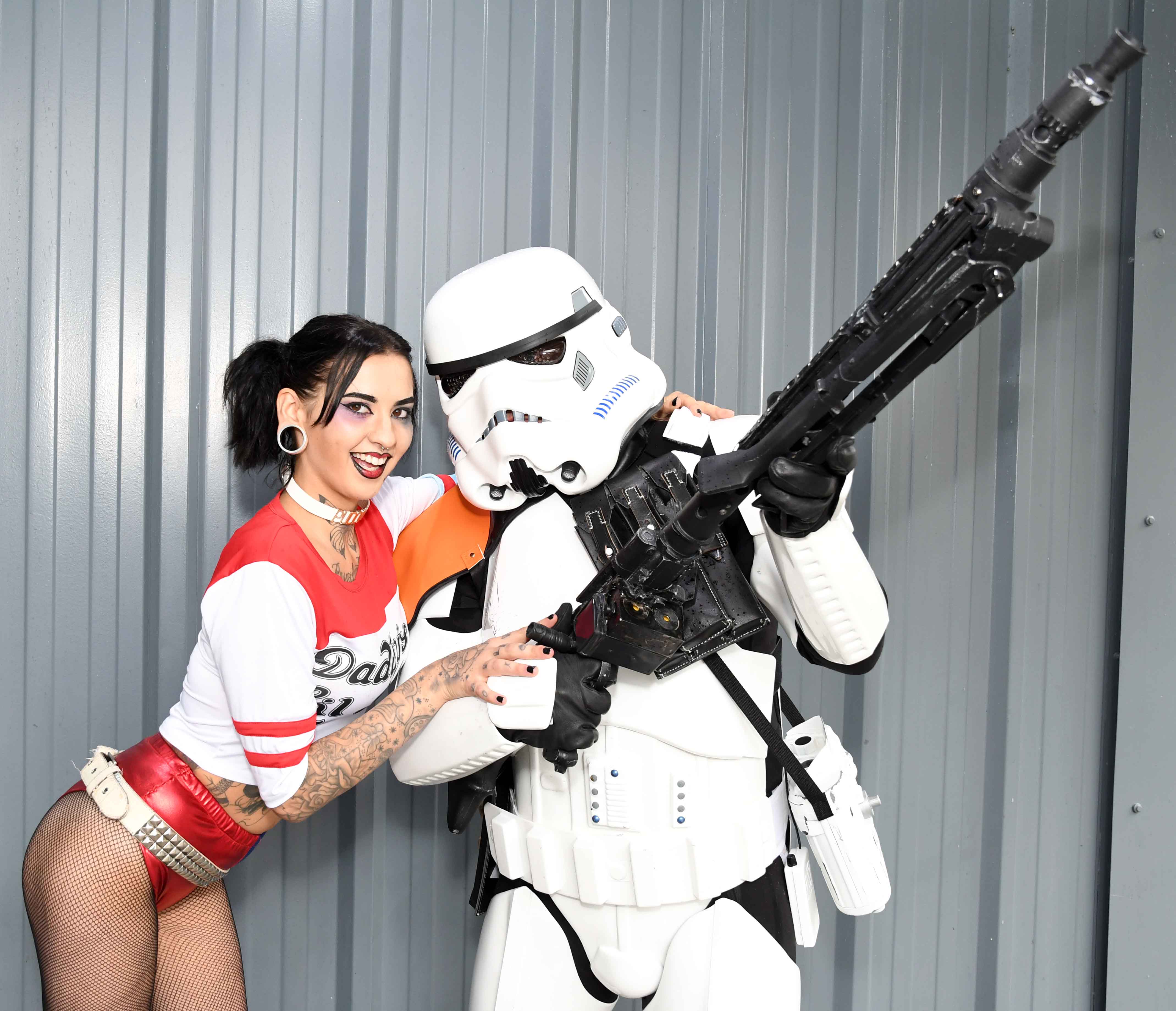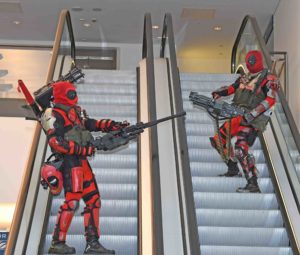 Comic Con rolled into town this weekend and some of the outfits were rather amusing.
Cosplayers and comic book fans packed out the city's SECC for the annual MCM Comic Convention.
And punters took the opportunity to dress for the occasion, with some stunning outfits on show.Among them were a racy Cat-woman outfit, Marvel anti-hero Deadpool and a whole host of storm-troopers from Star Wars.
The poor kilted stormtrooper was no match for Harley Quinn of Suicide Squad as she checked out his credentials.
It was all a good laugh….Thanks to Harley Quinn @ Cat- woman.
Here are a few of the characters: