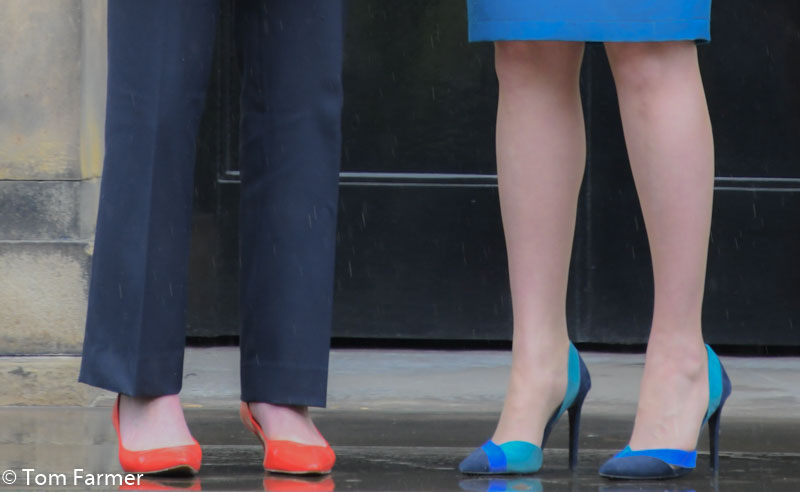 Yesterday seen me  through in Edinburgh to cover the meeting of two women, Scotland's First Minister Nicola Sturgeon meeting new Prime Minister Theresa May.
For sure they would have enjoyed their all important chat about shoes, frocks and handbags….that's what women talk about. No?
Red slippers and blue swede shoes….I am sure Nicola Sturgeon will have made it clear to the PM not to stand on her blue swede shoes and told her to skip back down the yellow brick road to Westminster wearing her little red slippers.
A few images of the meeting: