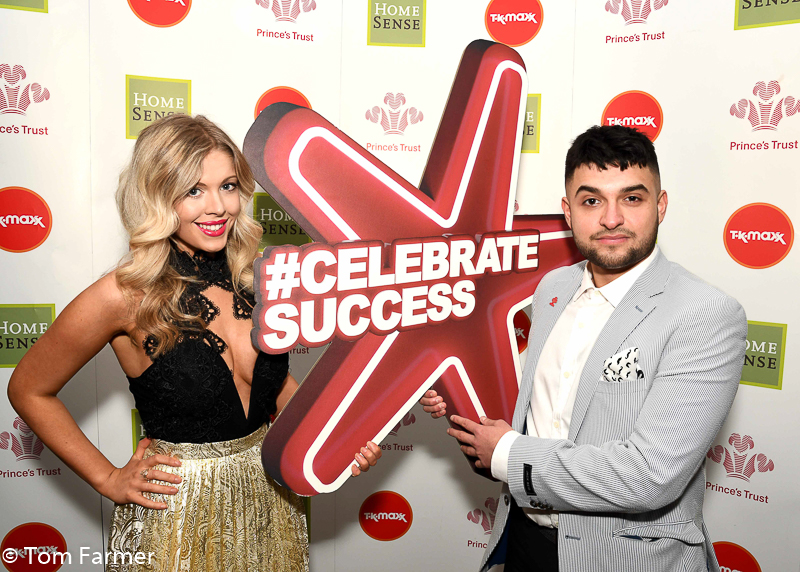 The Prince's Trust, Celebrate Success awards were held at the Crowne Plaza hotel in Glasgow last night.What an inspirational bunch of youngsters that were selected as finalists. Each young person  nominated for Celebrate Success has a unique story. Here are two of those inspirational stories:
First up is Faisal Ahmed, here is his story:
Faisal, 26, came to the UK at the age of seven, unable to speak English. His life was difficult as he dealt with racist attitudes and bullying. Although he was successful in exams and went on to university to study accountancy and finance, Faisal knew this wasn't the right career for him and he dropped out.
This caused conflict with his family and it was in this context that his father told him that the woman he knew as his mother was not his birth mother.
He was determined to find her, but when he did she was seriously ill and needed constant care. She died soon after and this inspired Faisal to go into a caring profession himself. Through The Prince's Trust  Get Into Care programme he got a job at the Western General Hospital.
Now he devotes his spare time to supporting The Trust as an Ambassador, testifying what it can do for young people.
Siobhan MacKenzie:
It seemed that so many obstacles were put in Siobhan's way that she was destined not to fulfill her dream of running her own fashion design business. Siobhan, 23, bought herself a sewing machine when she was 13. Then she suffered years of ill-health, being hospitalized and missing school.
On her own, she studied hard and qualified for university but, early on, she was involved in a fatal coach crash and received serious, long-term injuries. Following her dream, she managed to motivate herself to carry on and graduated with a first class degree.
Although she knew a vast amount about fashion, Siobhan knew nothing about business. Through The Prince's Trust Enterprise programme, she gained a mentor and training in business and finance skills to start up her bespoke kilt-making firm.
Siobhan is now a multi-award winning fashion designer, recently awarded Best New Scottish Designer 2016 and her collections sell all over the world. Justin Bieber recently wore one of her creations on stage at The SSE Hydro. Last night Judy Murray wore one of Siobhan's creations at the awards ceremony.