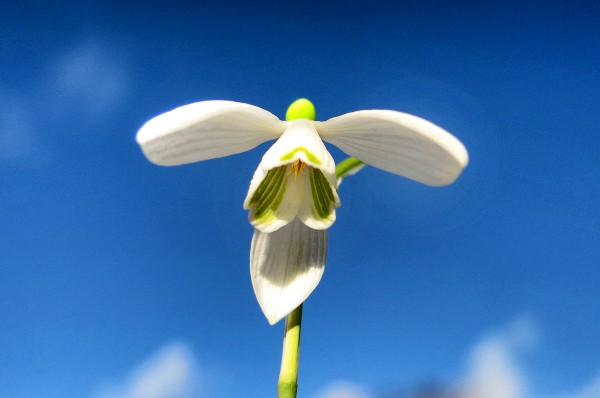 Spring is the birth of summer and a gentle explosion of life and colour in the landscape after winters sleep. What does spring offer the photographer?  In a word… Plenty! And it's in the air. Here we have a snowdrop set against a bright blue sky.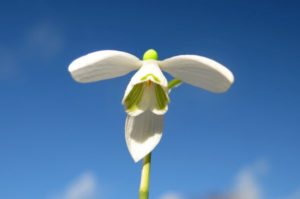 The buds and blossoms of spring, the images of fledgling birds and the newborn animals taking their first tentative steps. A great time to visit a country park that may have a farm park attached to it. In my experience it's always wise to be prepared and expect the unexpected. Spring showers can be sudden and pretty heavy and can destroy that delicate spring blossom, so if you happen to come across a beautiful array of blossom don't delay, photograph it as soon as you can. Early mornings are regarded as the best time, with foliage often damp with dew, great for macro! my preferred lens for this is the Nikon 105mm f 2.8 but many compacts and dare I say it, even phones will give reasonably good results.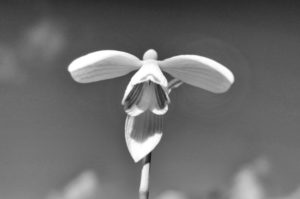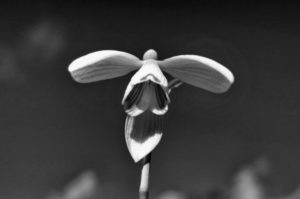 The landscape photographer can be presented with carpets of colour stretching across fields, these can be quite stunning. The Snowdrop, The Daffodil and the Bluebell are most familiar. Today, while out walking the dog I found this little Snowdrop. I decided to photography it and fire out a post.
Today I photographed this little Snowdrop while out walking the dog. The old knees did creak a little getting back up though! 😉