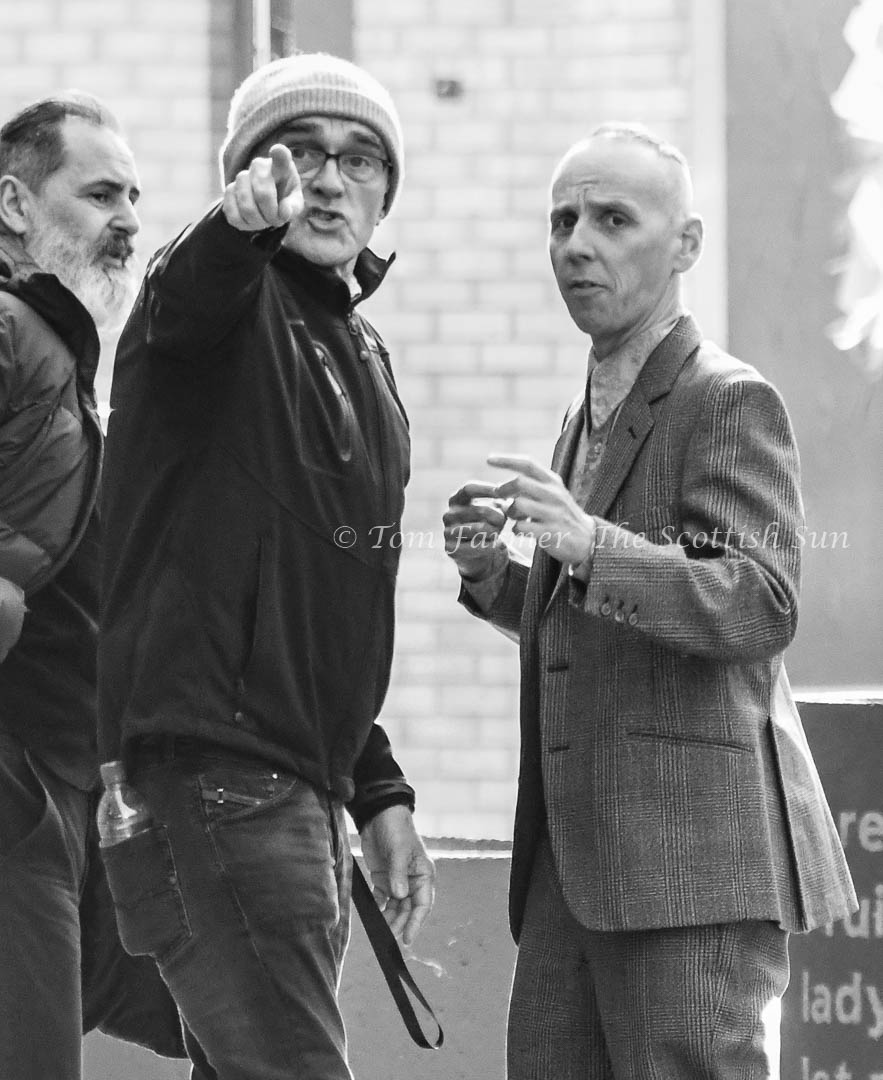 The cameras started rolling on various sets for the long awaited Trainspotting 2 this week. Little did Danny Boyle and his team know that his cameras were not the only ones in the vicinity. We had day all to ourselves which was a nice wee bonus…this has been on the schedule for some time. It's always nice to pull off an exclusive from time to time.
Speaking of exclusives….With a bit of luck it won't be too long to wait for the next one. It cannot be long now before the likes of McGregor & Carlyle are to appear on a set. The hunt goes on! I'll keep my fingers and toes crossed I am part of that one too.
Day 2 and the press pack were out in force, it was very much a waiting game, nobody was 100% sure what was going to happen, where it was going to happen and even IF it was going to happen. It did and late afternoon it was a mad dash to another new location….and ACTION!
So far we have only seen Spud on set alongside director Danny Boyle, here are a few images of the story so far. There are one or two among this lot where i'd love to know what they are saying about me being there….see you all soon! 😉