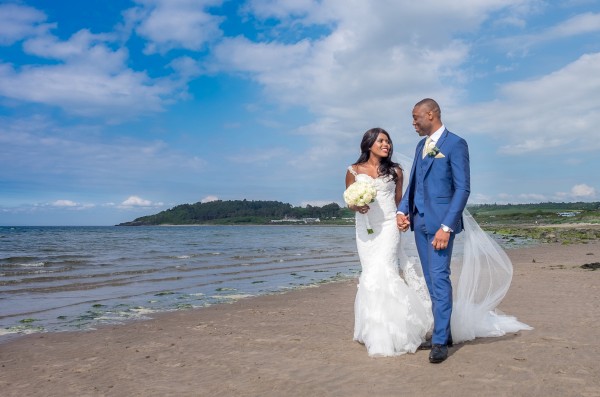 An African Wedding:
This was a day I had looked forward to for quite some time, in fact I did wonder at one stage a while back if Bayile would ever tie the knot. Then she met Sam and things got serious…and as they say… the rest is history, An African Wedding was on the cards. This dynamic duo did not disappoint…what a day it was!
What a couple these two make, full of fun and laughter and the wedding day was…well lets just say it was one of those days as a photographer I will not forget in a hurry, for all the right reasons! Family and friends had gathered from near and far for this wedding and the atmosphere was buzzing.
The bridesmaids tried so hard to steal the limelight but Bayile, as I am sure you will agree looked absolutely amazing and out shone them as the bride.
My day started fairly early at a nearby hotel where Bayile and her bridesmaids were getting ready.It's always a tad manic walking into a room full of women vying for mirror space and lip gloss…but it's also great fun! and it was fun and laughter from the moment I walked through that door. It sure makes the job of covering weddings so much easier if everyone is having a good time.( and that goes for the photographers too!)
Onto the church albeit a little late, and after a very brief moment  Bayile composed herself and made her walk down the isle with her dad. Simply Stunning is an understatement!
The service itself was being fed live over the internet to family and friends in various parts of the world. There was time for music and prayer and even some dancing on the way out of the church….and continued into the night.
On our way to the reception we went to Maidens beach, another opportunity to capture a few more great shots of this fabulous fun couple on a glorious day.
Bayile's wedding gown is by Pronovias and it is "Prussia" from Ellis Collection Jersey. The bridesmaids dresses  Forever Unique from My Way Boutique in Jersey. All the flowers were from Florresters in Glasgow and hair was by the talented team at BLOW @ Finnieston in G-town.
Here is a small collection of images: