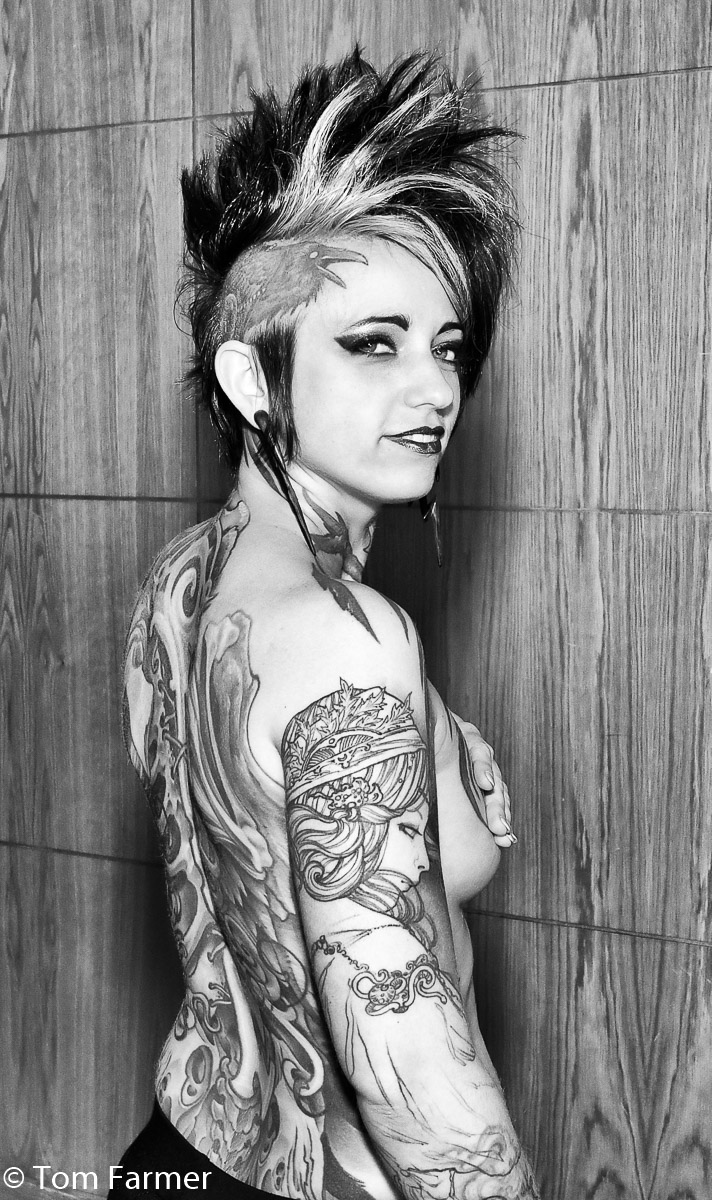 Artwork.
To many, artwork is something you hang on a wall, a painting or a sculpture. Art, it's a pretty broad subject.
The definition of art: the use of creative skill and imagination to produce something beautiful.
To the hundreds if not thousands of people drawn to this event each year they are walking artwork. Having spoken to many, they see themselves as blank canvases waiting to be filled with beautiful artwork. That artwork is in the form of tattoos and while the finished work can look fantastic to me it just looks a bit too painful.
Once again I met some wonderful people, each with a story to tell about their own artwork.
I could hardly believe my ears when speaking to one heavily tattooed young lady that collectively her artwork had set her back somewhere in the region of £5k
Special thanks to Teresa Sharpe a world-renowned tattoo artist from Virginia in the US who herself has ink totalling £20k  The incredible Cervena Fox from London who's arms alone cost around £5k
The Scottish Tattoo Convention was back in The Corn Exchange a few weeks ago…oops I forgot to post this one!