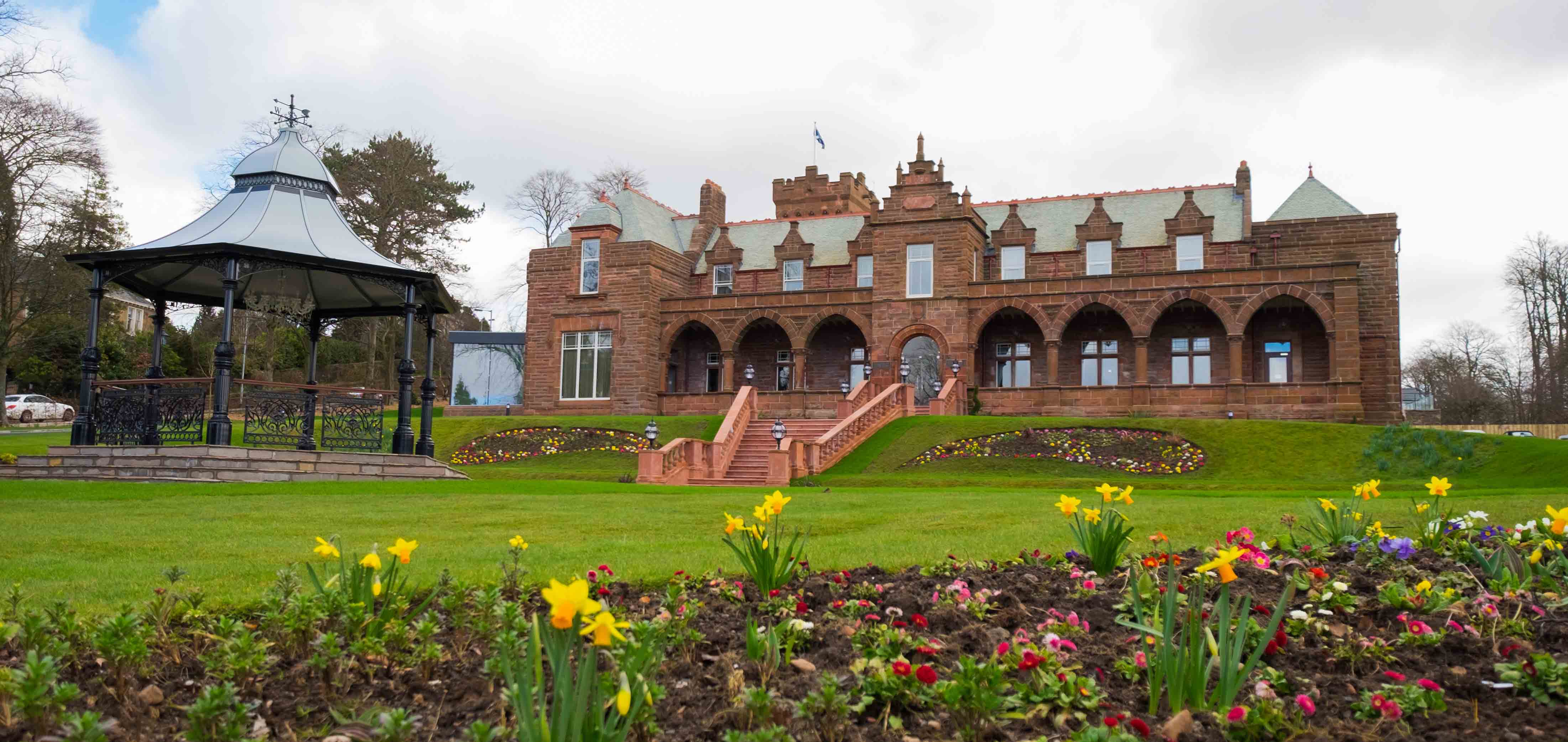 It has taken just over a year to transform what was once council offices into the 5* Boclair House Hotel. The newest and most exciting not to mention stunning hotel and wedding venue in Scotland.
Manorview Hotels & Leisure Group have excelled themselves with every attention to detail. There are exquisite furnishings throughout, the 12 suites are all individually styled and offer guests the ultimate in bespoke luxury.
I was honoured to be granted first and exclusive access to the venue over the Easter holiday to bring you a taste of the lavish interior of this stunning hotel. No expense has been spared in the transformation process. Every possible mod-con blends seamlessly with the stylish, elegant furnishings. The buildings character has been lovingly respected and returned to it's former glory.
For the Happy Couples:
The 'happily ever after' could only be conceived in such a grand setting as this. Wait till you see the honeymoon suite…It is simply something to behold! I challenge even those with the tiniest morsel of romanticism not to be completely blown away. I was for sure! 😉
Romantic with a capital 'R', it could also stand for Regal – you'd expect the likes of these surroundings to be exclusively reserved for Royalty. The new Mr & Mrs Whoever are in for one treat after another when they experience the seductive atmosphere of Annabel's, and that's only a taster of what awaits the new Mr & Mrs when they ascent the grand staircase to the honeymoon suite. You will not want to check out!
So it's hats off to Boclair House Hotel and to anyone looking for THE place to get married. Look no further, this wonderful venue has everything you could possibly look for, and no doubt, a whole lot more.
For me it will not be too long before my next visit to Boclair House Hotel as I look forward to summer weddings here.
Thank you to Boclair House Hotel for the exclusive first look.
Manorview Hotels & Leisure Group