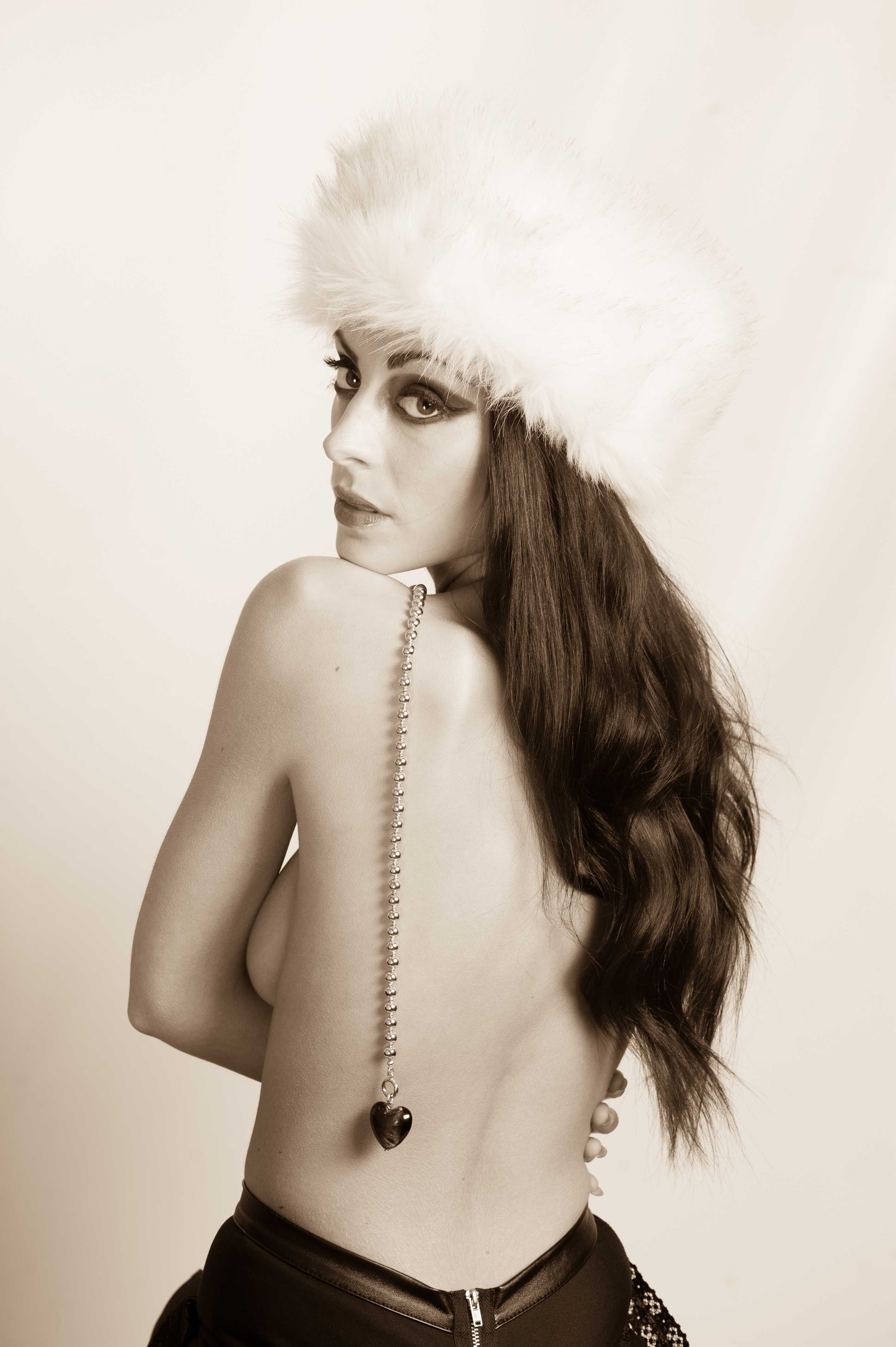 A collection of images from a  shoot with Julia. There was no specific brief for this one, sometimes it can be quite interesting having absolutely no plan, in fact on this occasion one could say we pretty much winged it.
The make up artist at work is something to behold, like an artist building up an oil painting  in layers, so to does the MUA builds up the face, and in doing so creates a masterpiece using lipstick, powder and paint with a smudge here and a smudge there ….then the magic happens. The real magic of course  is left to the artists of light & shade to create the final image. 😉
This shoot was simply a test, there was absolutely no brief to this shoot other than to come away with a nice set of images. That proved too easy working with this young lady.
Some people might notice that this shoot is a little different for me. It is! I very rarely work in a studio. Well it is good to try different things now and again, I might just return to the studio soon.
Once again I had the pleasure of working with the amazingly talented Sarah Atkinson, now this girl has talent. Oh, and she shares my love for a good coffee too…never has she turned up at my door without coffee. Another bonus to working with Sarah is that she is almost as mad as me…we are on the same page when it comes down to what we are trying to achieve.
So back to the shoot….So I've already said it was simply a test….no pressure on anyone. After raiding the props cupboard for a few bits and bobs our attentions were focused on Julia who relaxed into the shoot and totally rocked it.
This set of images from Julia's test shoot captures a few different looks from bridal to glam. Let's face it…..variety is the spice of life!
Model: Julia Rose Canning       Models Agency: http://www.coloursagency.com/
MUA: Sarah Atkinson.https://www.facebook.com/Lashes-Mobile-Beauty-and-Wellbeing-by-Sarah-Atkinson-178029602230083/?ref=ts&fref=ts