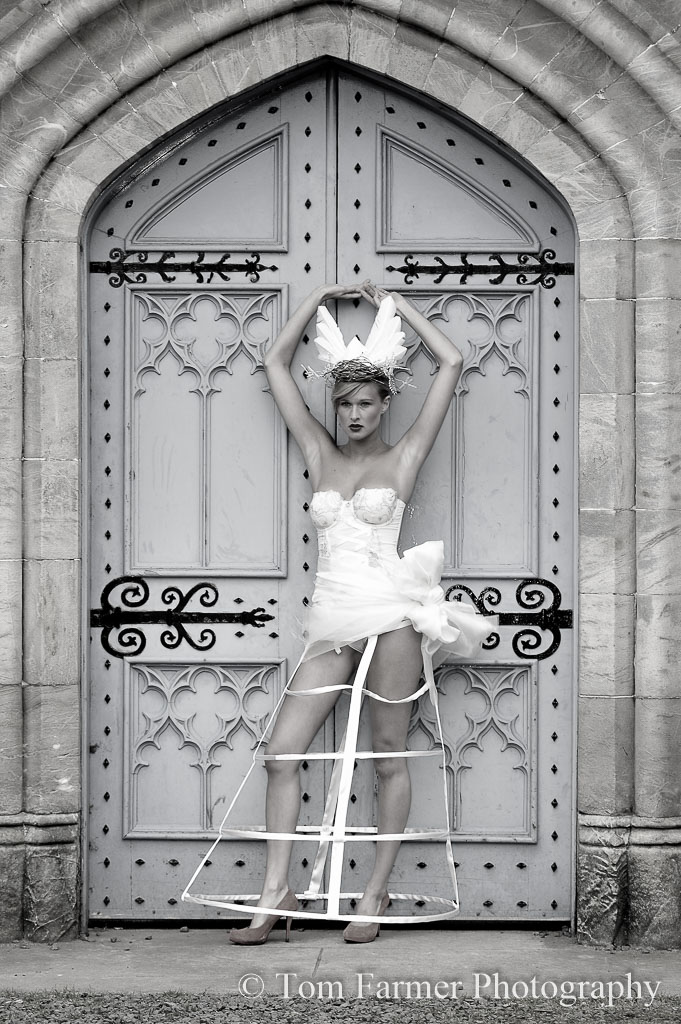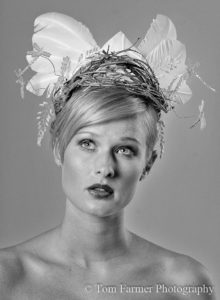 Knock Knock…..Who's there?
Bird in a Cage…Puzzled?…Read on…;)
Time to share yet another of my wacky creations with you all, and why not.
This one was again shot down at the castle.This rather regal looking front door is certainly not mine! This door has always intrigued me, I can only imagine what life would have been like back in the day, the stories this old door could tell.
I've had the privilege to stay at the castle on occasions and it's true…..it's haunted! Friendly ghosts though!!
Creative freedom is what I enjoy on my shoots! It's all part of the fun! Mixing things up a bit and creating something a little different from the norm.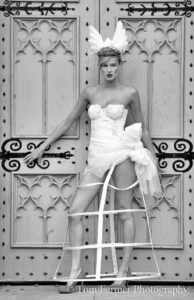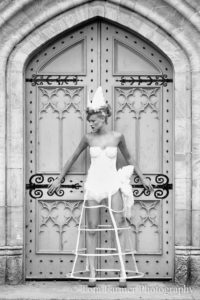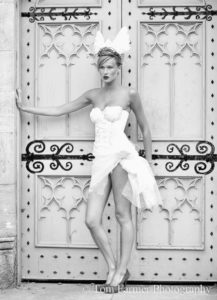 Stood in the giant doorway looking like a heavenly creature, knock knock knocking on heaven's door.Oops! I almost forgot to introduce the young lady stood gracing the doorway, she is none other than the incredible  Kimberley.  Distracting isn't she! Her presence somehow manages to overshadow the door, can't think why! 😉
Wearing a hand made thorn and feather head piece,basque and an off-cut of some white tulle and what I can only describe as a cage..(bird in cage) for those that missed it..No doubt someone will put me right on the correct terminology for this contraption. I'll stick to cage for now.. that works for me! Everything comes together in this set of images. choosing mono over colour again gives them that little bit of an extra special dynamic to the finished image.
Hopefully it will not be too long before I head back to the castle to embark of more creative madness and make a start of some projects for 2016.
And of course massive thanks to Kim.