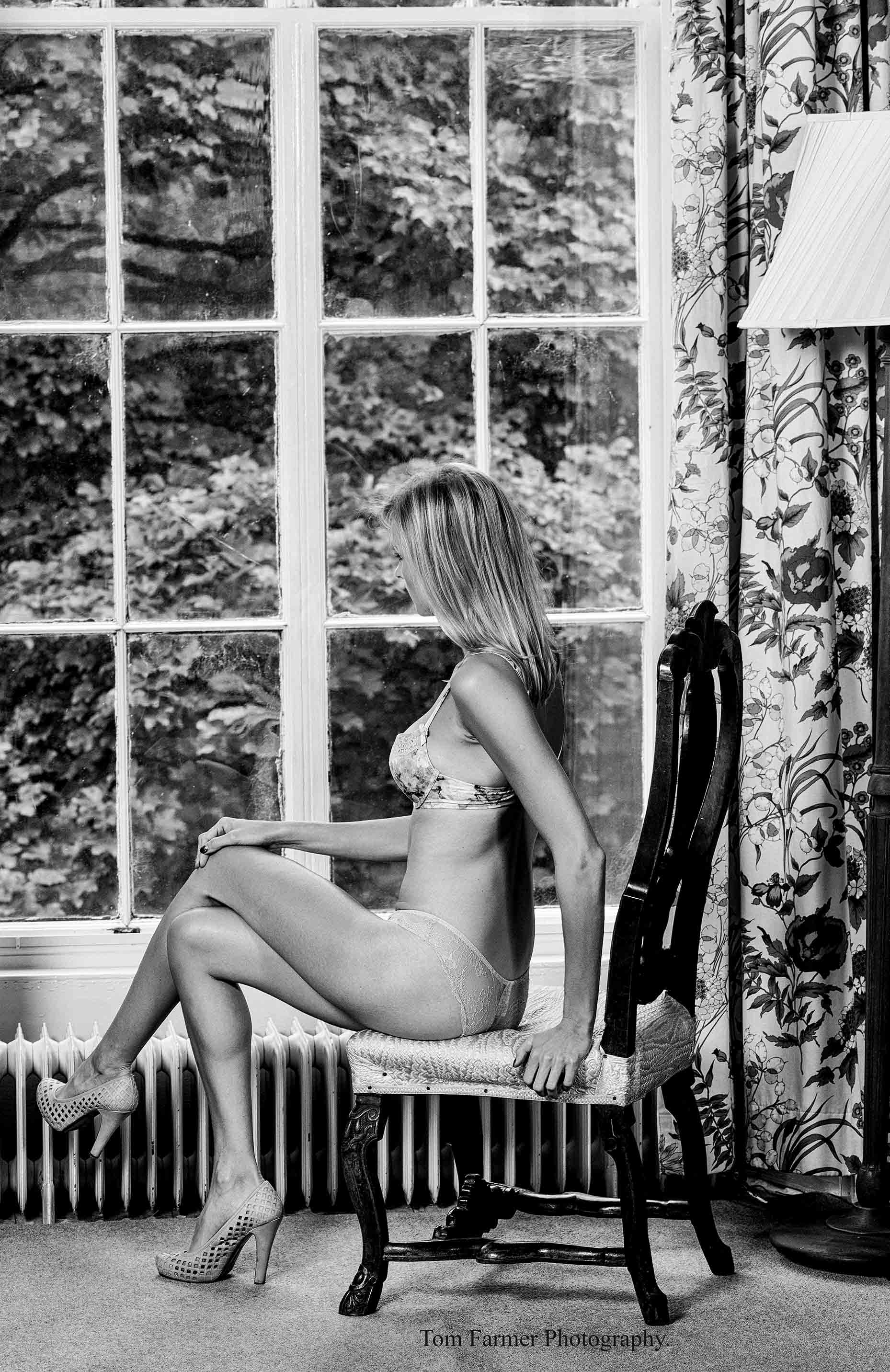 Seat at the Window
Seat at the window, she is sat there elegant and graceful, and with perfect composure. A slightly demure look about her?……NAH! It's Kim….she simply has a natural talent for looking good….and it shows in every image.
A large window, an old chair, oh and I almost forgot…a stunning model. This combination makes for a rather nice image. I've gone for the black & white again , just to add that extra little bit of contrast and drama.  This image itself is a very simple and straightforward concept, nothing complex about the setup, yet it holds and portrays so much more. …. What exactly; depends on what you want to see. The components of this image are more than just an attractive model, everything has its place.  The scene is all important, Yes, the window is a great size, and there is space… but look again…. what's there?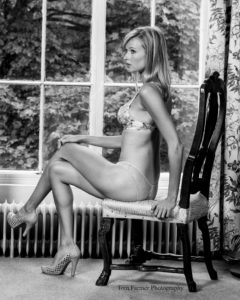 The drawing room is the setting for this image, It's a fabulous room with four huge aspects. For this image I've kept it very simple with a single light & reflector.
This young lady is no stranger here and has featured in more than one or two posts…And who knows she may even feature in more….There are several images of Kim that remain unseen…The biggest issue I have is time, I've to find it, then I've to sit and write and this writing malarkey is not my forte!
That's us well into 2016 and with one thing and another I have been slightly derailed, not with anything in particular…just with life!! ….I'm not too perturbed though as I am now  allocating some time in the diary to work on a few shoots and personal projects. This should be interesting and above all great fun. Great images are made on shoots where everyone enjoys themselves, relax into the shoot and have FUN!
That's all for now folks.
Thanks again to Kim.