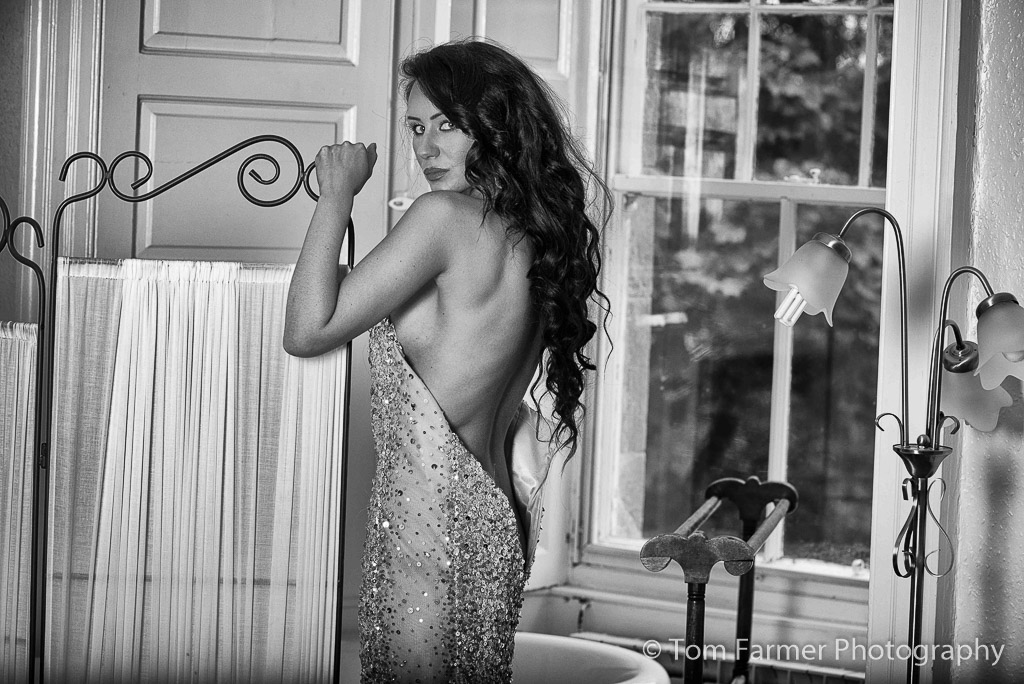 Time Line
This is one of those scenarios where black and white sets ticks all the right boxes for me. The simple distraction that is colour itself is removed and we are left with the distraction that is in the shapely form of Stephanie.
There's a lot going on in this time line of images. Where are we? We are in a rather grand bedroom in a rather grand house, not your average bedroom, no, it's got a free standing old bath tub at the window, with a dressing screen….all very nice.
So Stephanie dressed in her gown takes a look in the mirror before entering the scene. Shooting a little wide allows me to retain a little bit of the bed and bedpost leading us into the scene with the bath tub and screen.
The location is all important in this time line, the story line is not hard to follow and with the use of use of the props and careful framing of the images everything just came together nicely here.
Being spoilt for choice of props is one thing, having a young lady like Stephanie centre stage is certainly another. One more very important aspect of this shoot for me is keeping it tasteful, keeping her modesty in tact at all times while at the same time creating a smouldering hot set of images.
I talked through the scenario with Stephanie, suggesting the time line idea, I wanted the images to portray two very different sides; her elegant side in the evening gown and then progress to show a more seductive side, along the lines of the beautiful temptress.
Ever the true professional model that she is, Stephanie went straight into model mode and helped create this time line. She'll take you to that place where you can't remember
and the very place you can't forget. A remarkable model and person to work with. Drop by again, as this is not the last you will see of Stephanie.
Until the next instalment………
Model: Stephanie
Agency: Superior Model Management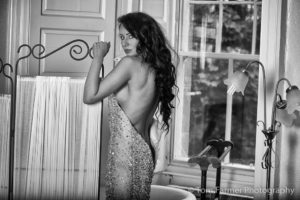 Unzip me please….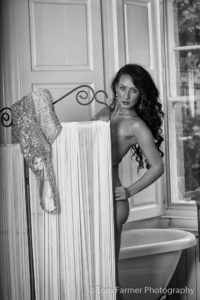 Soapy Bubble Time….That's all folks!