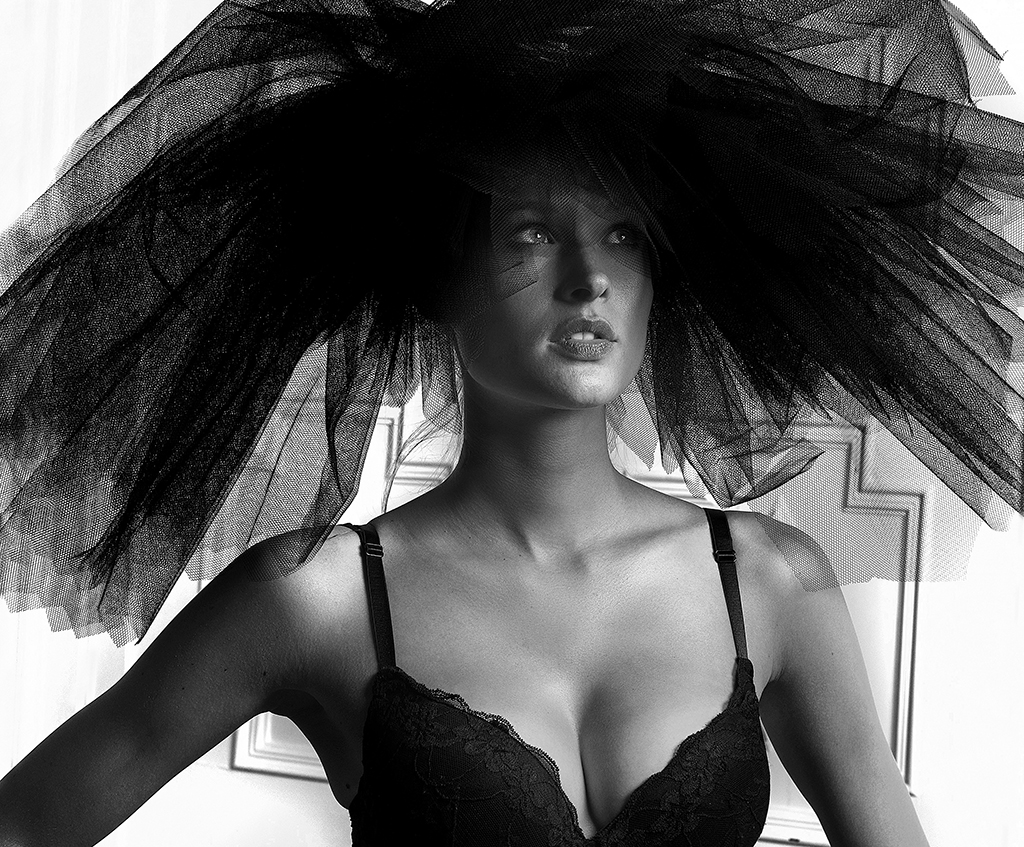 Topsy Turvy Tutu
For this one I think my head might have been a little Topsy Turvy Tutu, however the Tutu looks not too bad, not to mention the rather attractive looking Kim wearing said tutu, of course it is the tutu that is the focal point of this image isn't it? 😉
Who would take a tutu and place it on a model's head? ME of course!A perfect example of being able to have a bit of fun on a shoot and at the same time create something a little bit different. I wouldn't call this fashion in fact I have no idea what I'd call it, possible just leave it at creative fun for the time being.
As many of you know I am  a little more bonkers than most at times, but I wouldn't have it any other way. As for the image here, well it certainly ticks the 'different' box, in a pleasing wacky artistic way.
This is one of those images created from what can only be described as one of my mad moments.OK, I'm mad, we all know this but I'll let you in on a secret…. all the great people are a little mad! As we all know it helps in this line of work if one is a little mad to start with, one thing is for sure if you ain't when you start out you will be before long. I'm sure my fellow photographers will agree.
Have a good week folks.
A massive thanks goes out to the awesome Kim for putting up with my madness on more than one occasion.
Till the next installment…
Ciao.