Trio was an obvious title for this shoot as it's a shoot with three rather stunning young ladies. You'd never know from the images here, but the location for this rather glamorous shoot was a very dark eatery in the city's west end. And when I say dark I mean it was dark. (nae light!)  Panic not I had brought a few along with me.
Now I enjoy a challenge, the challenge here was to create individual hair and beauty shots, tight heads and full length with gowns etc….In a restaurant? In the dark! I had no say in the location, it was all very last minute, however having said all that I think we might have pulled it off.For the main part this was a three light set up with a couple of extras thrown in here and there.
The rather attractive lineup for this shoot is Hannah, Stephanie and Yves. Undoubtedly a trio to behold. Let me tell you….my job is tough at times. 😉
Straight from the salon and Yves arrived first, my brief was simple. Nice head shots showing the hair and make up. My task was made easy by the fact this young lady was super confident in front of the camera a very easy model to work with.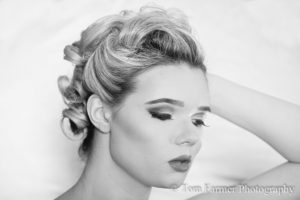 It was not too long before the dynamic duo that is Hannah & Stephanie arrived, what a double act these two are. Fortunately for me I'd worked with them both on a number of shoots previously.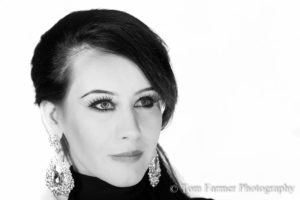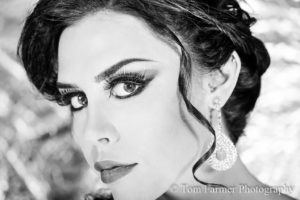 I've opted again for the Black & White edits for the purposes of this post. As I've said before….I prefer it!
Hair & Make Up by the fabulous team at Miu Hair & Beauty
Models: Stephanie, Hannah and Yves.